This is a guest post by Catherine Cooper, a travel writer who lives in the South of France.  She takes advantage of her enviable base with regular trips to the mountains, to indulge in her favourite past time – skiing.  Catherine shares below why you should consider Les Angles in the Pyrénées for your next ski trip.
---
When most people think about skiing in France, it's usually the Alps that spring to mind. However, the Pyrenean resorts in the south also have a great deal to offer.
Our most recent visit was to Les Angles, a medium-sized resort with 45 pistes spread over 55 km – plenty to keep you busy for a weekend and even longer if you're new to skiing. It's also the only resort on the French side of the range where you can ski all the way down to the original village.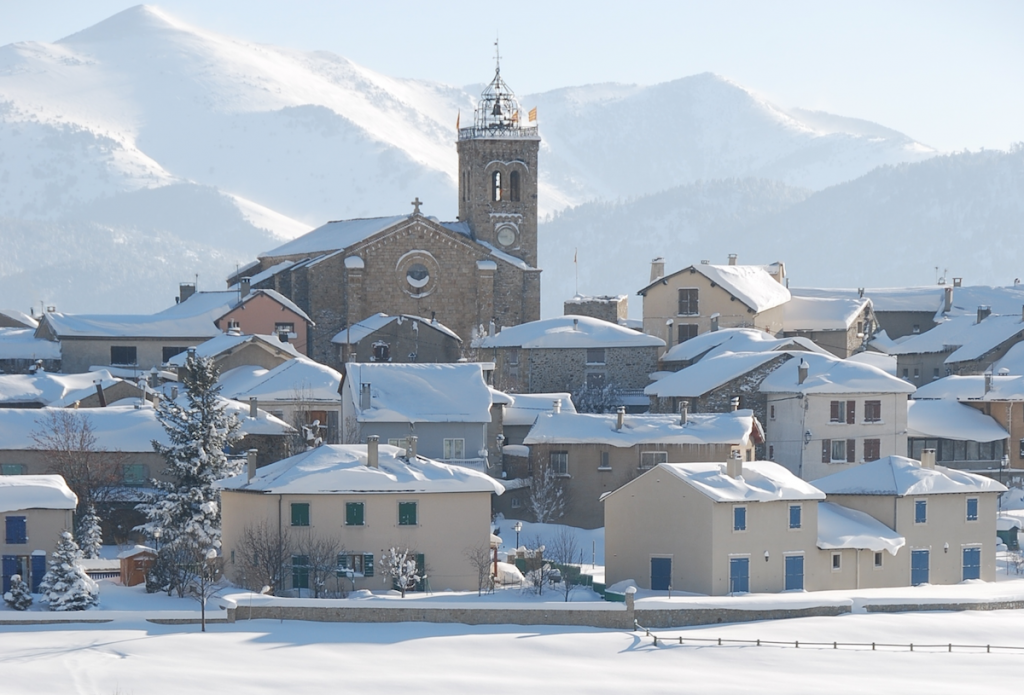 Most of the pistes are the kind I like best – flat and wide – but there's also a section with three incredibly steep, unpisted black runs which my 15-year-old son was delighted by. Beginners and small children are also well catered for with a nursery slope with a nice gently chairlift and a magic carpet.
One of my favourite things about the resort was that almost every piste is treelined which makes it very pretty and also means that even if the weather isn't the best, you can see where you are going. My kids liked the trees for a very different reason – it gave them some obstacles to weave in and out of.
We had lunch at Le Chalet, probably one of the nicest canteen-style restaurants I've been to in a ski resort. With lots of wood and large windows, there are fresh salads and homemade desserts to choose from, as well as a counter where you can mix and match various types of fresh pasta and sauces, plus a grill where steaks are cooked over a real fire. There's also a very nice 'hors sac' (picnic) room where someone will grill your meat for you over an open fire should you wish and on sunny days, you can sit outside on the large terrace.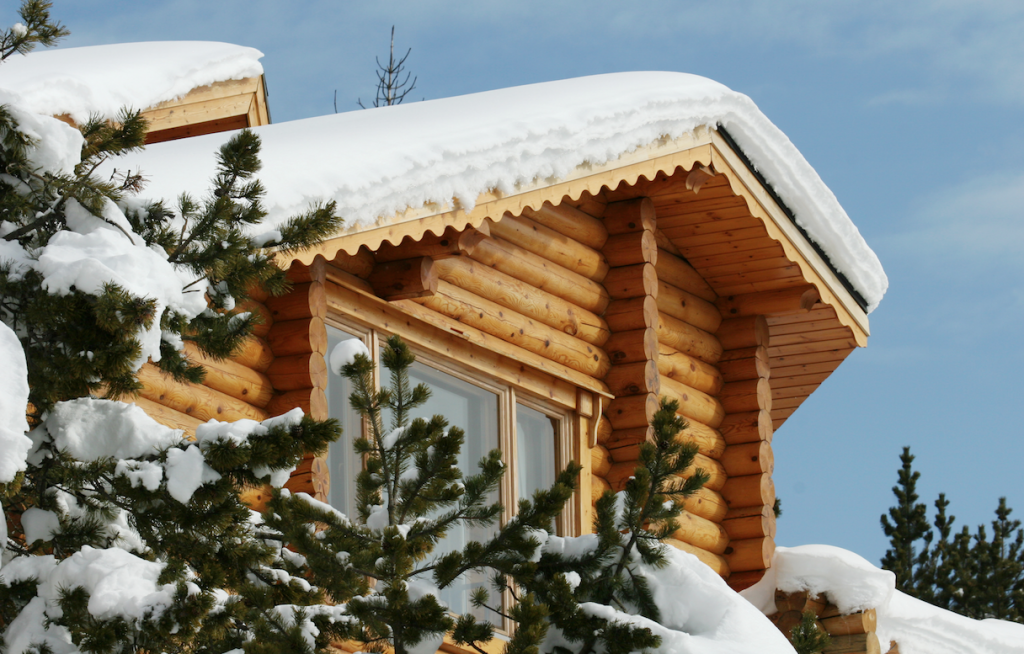 Back in the village we had a couple of excellent meals in the evening. Restaurant le Llaret in the hotel of the same name has a lovely cosy bat with sofas and an open fire where you can have a pre-dinner drink. The menu offers typical French dishes with a twist from which I could have happily ordered almost anything – my souris d'agneau (lamb shank) was enormous and tasty while my husband loved his tuna steak with foie gras, sounds weird, but worked very well, apparently. Also on the menu were several different types of cheese fondue and some especially fabulous desserts.
On our second night we ate at the cosy Restaurant La Grange in the pretty old village part of Les Angles. The menu is large and varied – I opted for some lovely garlicky snails (when in France…) followed by a massive salad but kids will love the extensive menu of both sweet and savoury crepes.
There are a few options if you don't want to ski – you can go sledging or try out snake gliss, visit the animal park, go bowling or to the cinema or pop down the road to the natural thermal spa.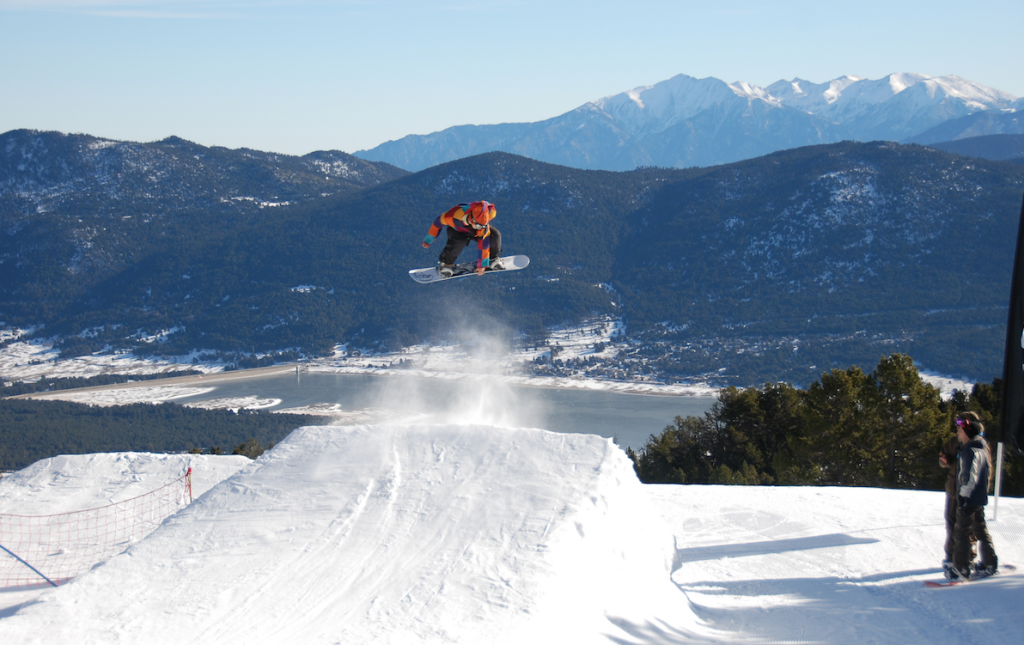 We stayed at the cosy L'Etoile de Berger apartments in the centre of town – larger than average ski apartments which accommodate from two to six people. They come with well-equipped kitchenettes (which include dishwashers) and for short breaks, breakfast is delivered to your door every morning. There's also a small building just outside with a sauna and jacuzzi which you can have all to yourself for no extra charge as long as you book in advance.
Catherine and her family stayed as guests of the resort. For more information visit http://www.lesangles.com/en or http://en.lespyrenees.net/
Have you skied at Les Angles in the Pyrénées?  Let us know in the comments below.