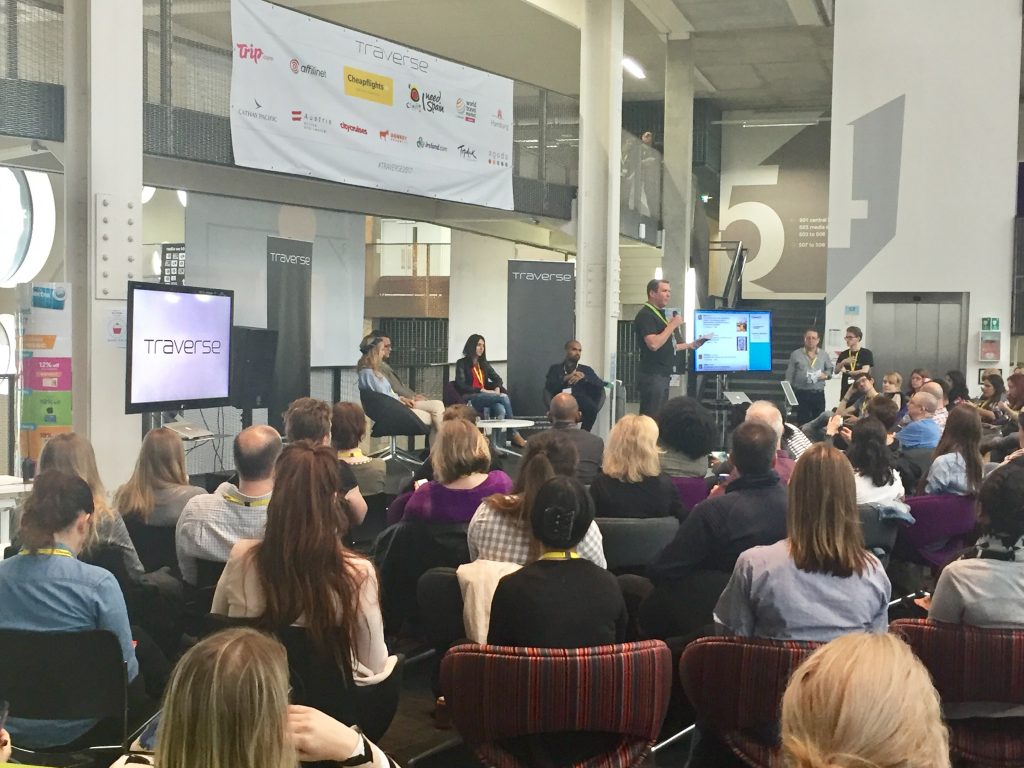 On Sunday night #Traverse17 celebrated the end of a successful week of networking events and two days of practical classes and inspiring sessions.  Now in its fifth year the sell out event was attended by 400 digital travel influencers, 100 industry attendees and involved over 50 sessions from industry experts.
Trips100 Editor Lisa attended the event for the second time, after enjoying the welcoming and inclusive atmosphere of the event last year in Cardiff.  Travelling home from London late on Sunday night she put a shout out on Twitter and was overwhelmed by the number of Traverse attendees willing to share their top takeaway tips with Trips100 readers.  You will find a selection below which we hope you can apply directly to your own blog.
Please note – At the end of this article you will find links to session notes/presentations posted by Traverse speakers.  Keep popping back because this list may grow over the next few days as we continue to keep our eyes peeled.
---
How to develop relationships with other bloggers
The Jetset Boyz
– As travel bloggers we have so much to learn from each other. From now on whenever we write an article we'll be on the lookout for other travel blog posts we can link to. It will give our readers the chance to read about someone else's experience or point of view, help out other travel bloggers with their link building efforts and most importantly help foster new friendships with other travel bloggers.
Our Globetrotters – My takeaway is how important personal relationships are. Although I've associated with, commented on and worked with many bloggers over several years there's nothing like personal relationships amongst bloggers.  We have individual websites but share the same passionate goals about wanting to help others to travel. We have so much knowledge to share, use each other to leverage this information to our own audiences, and work as organically as possible with quality content and natural engagement to get your message across.
I've also learnt about knowing my worth too. Although taking 'freebies' at the start might be exciting, know what your individual and collective power is worth and stick to your morals/goals don't just seek quick wins.
Tin Box Traveller
– Having a trusted group of bloggers in your niche is really important for bouncing ideas around and to discuss work with brands. This is the best way to work out your worth and share knowledge.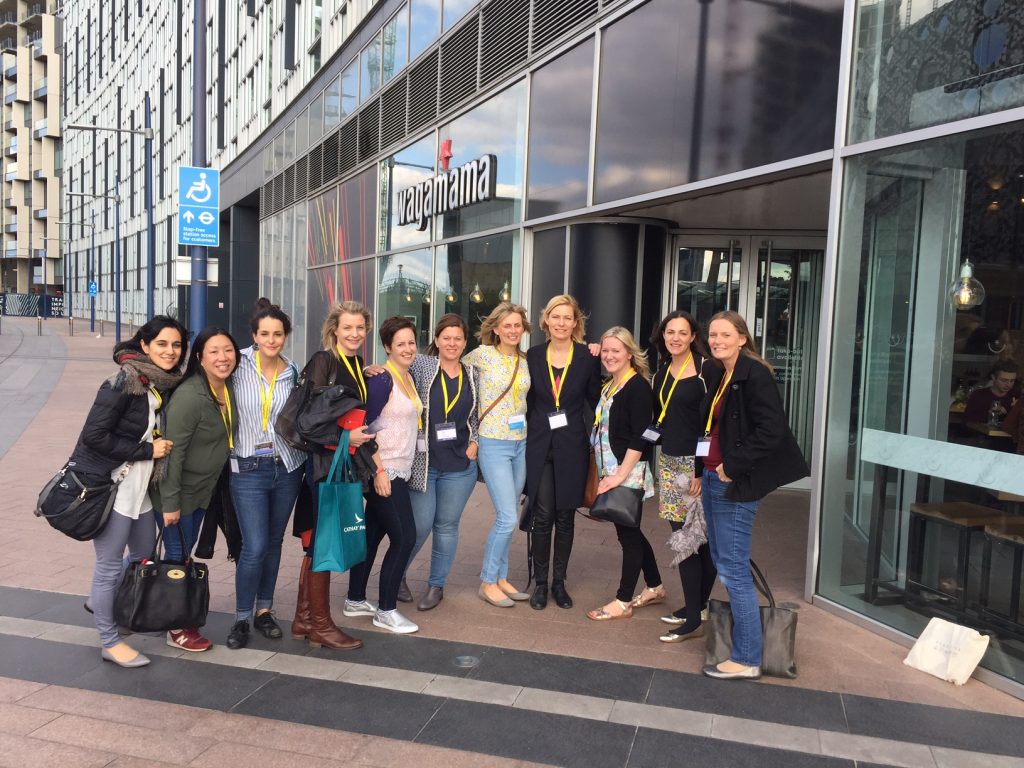 ---
How to develop relationships with brands
Mini Travellers – Don't just provide a report to the brand after the trip, if you want to work with them again follow up with a further report 6/12 months later and show them clearly how much influence your campaign has had.
Flying with a Baby – Partnerships are key; whether with brands, PR's or fellow bloggers. Be approachable, friendly and thoughtful. Little touches like a personal hand written thank you note can make all the difference.
Wander Mum – One of my takeaways from the weekend – and there were TONS (particularly from Abi King) is when pitching to brands remember that it's not about you but them. Make it clear how working with you will help them, make their lives easier and more rewarding. Provide objective reasons why your proposal works for them.
Pod Travels
– It was refreshing to hear how the likes of Trip.com, Spain and Cheap Flights are integrating influencer led content into their marketing strategy.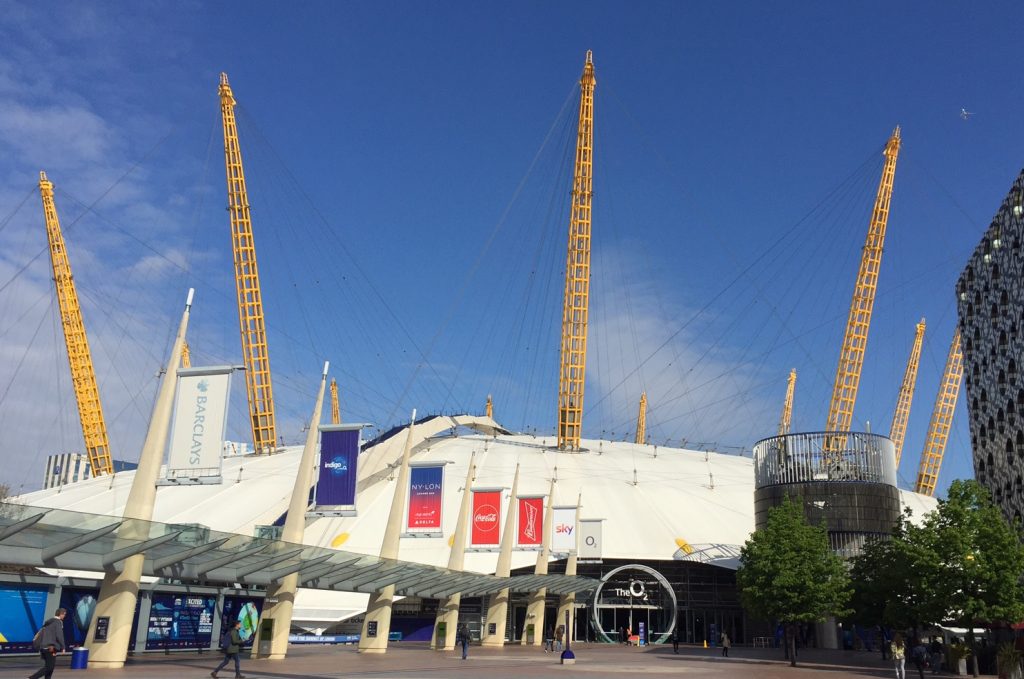 ---
How to develop social media skills
Untold Morsels – As social media channels become more crowded and competitive, consider exploring live video to engage your audience. If you can overcome your fears and reservations live channels can become a competitive differentiator.
Extraordinary Chaos – I intend to work on developing my Instagram stories which came across very strongly as the future for travel collaborations.  In agreement was Munchies & Munchkins – Going live on social media and stories are going to be huge this year. Don't be scared of video, just find a way that works for you, for some people this may mean never being in front of the camera.  Also when pitching to brands come up with unusual ideas. Be different, they get the same pitches every single day!
Mum On The Brink – Experiment with 360 video which is a new form of storytelling and has much potential for destinations.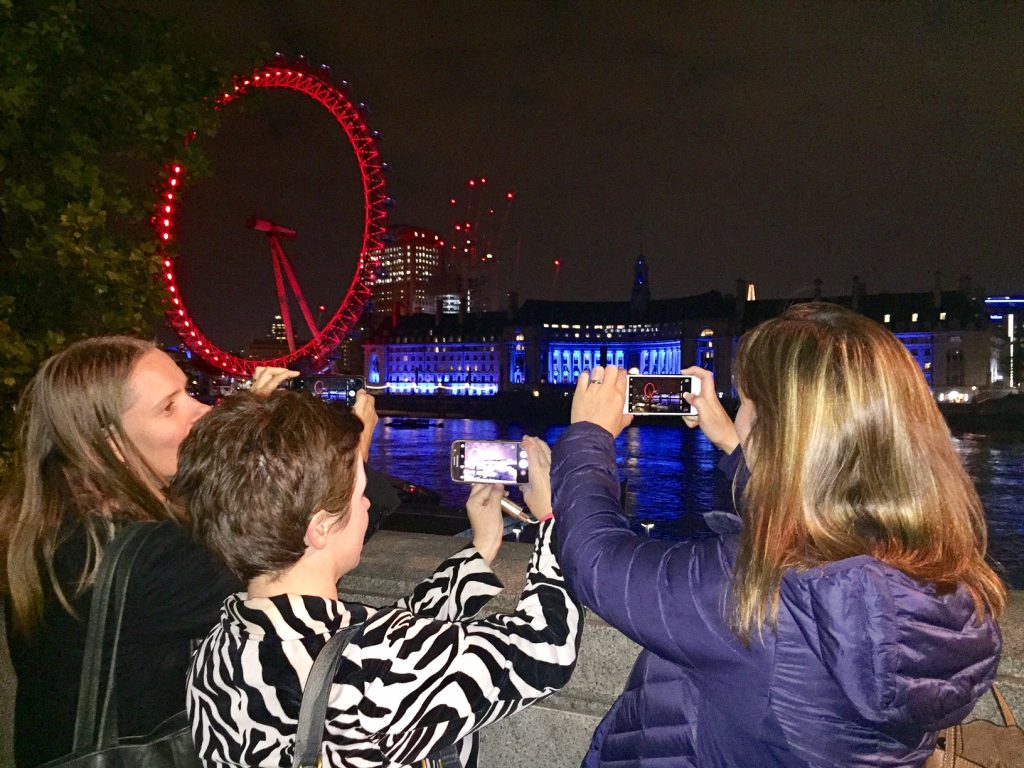 ---
Writing style
Mummy Travels – There's nothing more important than telling stories and telling them well – it's easy to get fixated on numbers, on social media, on SEO, on photos/video, on keeping up with the latest trend or development. But while those are all important and all make a difference, the personal element, the unique experience is what makes a successful blog.
My Travel Monkey – Content is key. Try to remember your passion and why you started blogging in the first place. Numbers are important but it's the story you are telling that is vital and producing good content and storytelling should be your main priority.
Roaming Required – Guess my main lesson learnt is websites are informational and blogs are personal. Make it more about you, be you, let your personality shine through. People love hearing/reading about real people.
One Tiny Leap – Readers want to engage with the writer, and you need to be present in your writing style.  As it's hard to know how we're being perceived, asking a blogging friend for critique/feedback is a good way to learn more about how you come across.
Mums Do Travel – From the Affilinet talk I learnt that bloggers are highly trusted – we are trusted more than friends and family (by men) and second only to friends and family (by women), which is why brands want to work with us.
Like Love Do – The big thing I learnt from the weekend is research, research, research. Know your own niche well, what makes you different from other bloggers? Research the brand you want to work with, what can you do for them? Find out the names of customer relations and send personal emails. Research the airlines, where do they fly to? What is their latest new route? What is exciting about the destination? Be clear and concise in your emails. ( Not my strong point! )
---
Professionalism & earning a living from blogging
The Pigeon Pair and Me – The industry's becoming more professional. Find your niche, know your worth, and you'll fly.
Learning Escapes – My key takeaway is from Monica (The Travel Hack) and Karen (Mini Travellers) talks featuring contracts.  Going forward I will have a clear set of fees and terms detailing the work on offer, compensation I expect and the schedule for completion of work and payment. Should the brand not be forthcoming about this or inexperienced, I'll make it easy for them to understand by detailing my idea of a successful partnership for a project.
Editor of Trips100 & Travel Loving Family – I loved the Travel Hacks tips regarding negotiating a fee for going on press trips.  Next time I'm invited on a press trip rather than jumping for joy at a 'free holiday' abroad, (which will take me days to produce content for,) I'll negotiate a fee and be creative using Monica's tips if no budget is available.  For example asking if the brand can pay for images, content for their website, offer to do an Instagram takeover and also research where else I can be paid to produce content for the destination I will be visiting.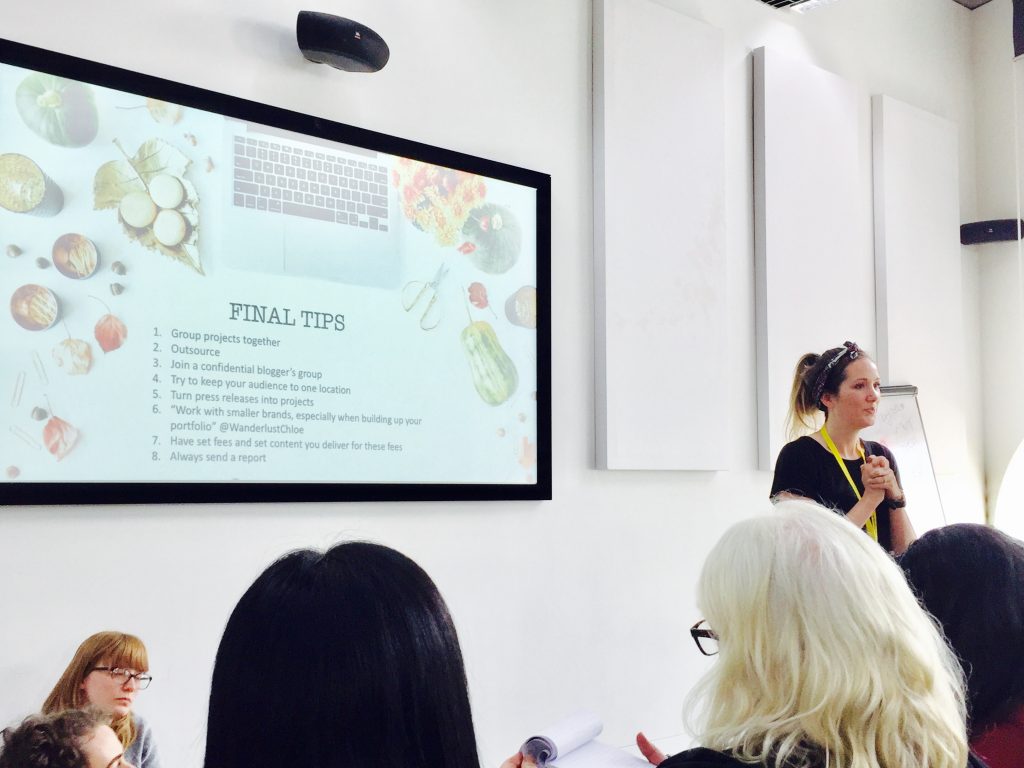 ---
Personal lessons learnt from #Traverse17
DaisLikeThese – This was my first ever travel blogging conference and my excitement after booking my ticket soon turned to nerves. I could have very easily talked myself out of going on many occasions but within half an hour of arriving, I realised those nerves were unfounded as everyone was so welcoming and friendly.  My advice for other newbies considering Traverse for next year is don't let nerves stop you from getting the most out of Traverse, push yourself out of your comfort zone and you will be rewarded not only with some great inspiration and a few new contacts, but it will set you up with the confidence to attend many more events.
Otis and Us – As a new blogger, I have l come home inspired to really find a niche within my chosen genre of travel. Consider how am I going to stand out amongst thousands of blogs? Who my target market is? What can I do to set me apart? Most importantly have passion and love what I do.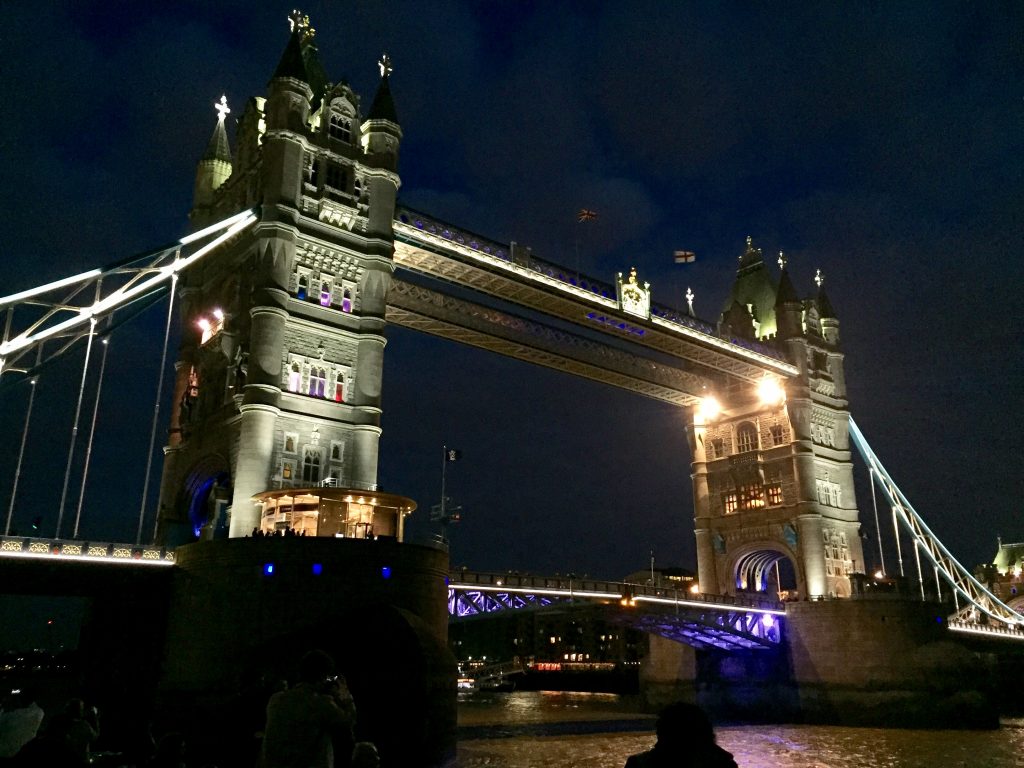 ---
#Traverse17 session notes/presentations
(Keep popping back as this list will grow over the next few days).
Monica Scott – The Travel Hack– Money Making Game Changers
Kash Bhattacharya – Budget Traveller – Lessons Learnt from 8 Years of being a Professional Travel Blogger
Kerwin McKenzie – Travel Blogger 101 – How to be Prepared to Pitch to an Airline
Alexandra Jimenez – Travel Fashion Girl – How to Establish a Professional Brand (and Business) from Day One 
Macca Sherifi – Prezi – Getting out of Auto and Into Manual
---
If you attended #Traverse17 and would like to share your takeaway lessons from the event please pop them in the comments section below to share with others.
If you have stumbled upon this post and have never heard of Trips100 before check out how you can register to be ranked with all the UK travel blogs in our community here.   By joining the Trips100 network you can take advantage of our blogger-brand messaging platform to find work with brands.
Previous article featuring Traverse – Tips for making the most of Traverse. (A useful guide to making the most of any blogger conference).
All images copyright Lisa at Travel Loving Family.  Traverse website – www.traverse-events.com