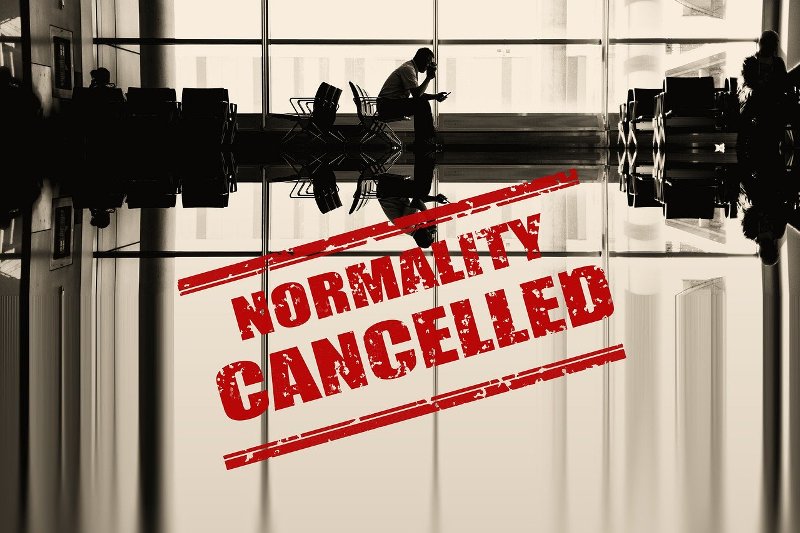 There's no denying that the world is a worrying place right now. Covid 19 requires a global effort to contain and overcome it. This has, understandably, required travel bans. Travel bloggers can't travel … How are they managing? Are they taking a blog break, or turning their attention to admin? Or are they carrying on as usual? We asked our community of travel bloggers what they are doing during these uncertain times. Maybe their plans can help you too?

Not being able to travel and having to cancel upcoming trips has been hard. However, reflecting on past trips has helped to make things easier. I'm spending my travel downtime working through my blog to-do lists. That involves writing blog posts that I've been meaning to write for a while, going through old pictures and videos, and editing my vlogs. I'm focusing on recent trips to New Orleans, Las Vegas, Sonoma. I've also been working on promoting my blog on my socials more and reading other blogs to live vicariously through those bloggers.
Juleen, Juleen Meets World

During the Coronavirus pandemic, I've been publishing a few blog posts, but I know I'm not being as productive as others may be. At the same time, I don't feel bad about it! These times are scary, so I'm using this time to slow down and appreciate my health and loved ones. Sometimes we get caught up in the hustle that we forget to be grateful for the things that matter most!
Sharon, Digital Nomad Quest

My blog helps families move to Australia and create a life they love, so travel and migration are my main subjects. As people can't currently move to Australia or plan trips, I'm spending a lot more time in my Facebook group supporting my members through everything that is going on. In terms of content on my site, I'm currently creating a survey to ask my readers what I can do to help them right now. In the meantime, I've been writing inspiring content like this post about books to inspire your move to Australia as well as a post about how the virus might impact your move. People still want to dream and they still want to plan so I will continue to publish new content and look for opportunities to help people where I can.
Karen, Smart Steps to Australia


When international travel came to a halt, I posed myself the challenge to come up with content ideas that would stay loyal to the travel nature of my website, while serving my readers right now. My choice fell on roundups of virtual tours and virtual field trips people can enjoy from home. For example: Rome museums with virtual tours and Virtual tours for kids. Virtual tours are great entertainment and also a fabulous travel planning tool. You can watch them for some escapism, badly needed at this time of confinement, but you can also use them to refine your itinerary, when travel finally resumes, and let them help you decide whether a certain museum or location is worth an extra stop. They seem a future proof investment for my blog and my readers seem to enjoy them too.
Marta, Learning Escapes and Mama Loves Rome

At this time, I've focused on two things: writing relevant content and optimizing past content. While traveling may not be a possibility, many travellers still yearn to see the world. How can they do this from the comfort of their own home? Posts like this will definitely be relevant during such times as these. Also, with all this extra time stuck in the house, I can learn about blogging best practices and begin to implement them on old posts to best ensure that I continue to succeed in my blogging endeavours! This is one of my latest posts that I wrote in response to self-isolation.
Raquel, Meals and Mile Markers

We've now been in self-isolation in Lisbon for almost 3 weeks, and it seems like this will carry on for a while! The plus side of things is that we're able to work on projects that we "never have time for" because we're always travelling around. Right now, we're updating old articles, creating content for our new Ireland website, starting a new niche website from scratch, creating more YouTube videos for our channel, and we've opened up Goats On The Road and Your Irish Adventure for guest posts! I think this is a good time for everyone to get those passion projects completed, start new ones, and make some money online remotely.
Dariece, Goats On The Road

After barely "escaping" California before the state-wide mandatory stay-at-home order, we are absolutely staying home. Not only does our state ask folks returning from California to self-quarantine, but it's the right thing for us to do to stop any potential spread. So I'm spending my time writing about ways to cure wanderlust when we can't leave the house and updating old articles so they're all ready for folks to get back out there when this is over.
Sage, Everyday Wanderer

Travel bloggers have definitely been hit hard by this pandemic; numbers are looking sad these days. But travel will start again, eventually – hopefully in a more responsible way than it was. So, let's get ready! We're using this time to write evergreen posts and build our authority, as we want Green Mochila to become the #1 resource for budget travels in South America. We've created recently a series of itineraries, for when travellers start planning again; the last to date is a 3-week itinerary through Brazil. We're also working on the technical side of our blog: reviewing plugins and making changes that already increased our site speed tremendously. We're now tweaking pages to make them more user-friendly. What better time than now?
Anthony, Green Mochila

Since travel has taken a hit, now is a good time to do a few admin things such as ensuring I have all the proper plugins and to check to make sure they are all working. It is also a good time to write articles that may begin to monetize in the future such as buying guides as they usually take a lot of research and take a lot of time to write.
Diana, Travels in Poland

It's interesting how the world is being forced to stop and just take some time out. For me, it's the perfect time to delve into those blogging tasks that have been sitting in my 'To Do' pile for too long. I'm focussing on some YouTube videos that I've been meaning to put together, adding more affiliate links across my webpage and even starting a course or membership section. I'm excited to get cracking on it!
Emma, MY RIG Adventures

During this downtime, we are social distancing ourselves. But that doesn't mean we can't get out and travel our own backyard. Here in New Zealand we have such vast and diverse landscapes, so we are spending our time exploring nature. Not only is it good to get out of the house, but hiking in the mountains is great for mental health. The endorphins are natures much needed happy pills and always make the whole family feel alive, positive and free. So, while we are choosing this to explore, we are finding some great off the beaten path locations to share with other families so that they can do the same.
Jennifer, Backyard Travel Family

I'm updating older posts using the Keyword Golden Ratio methodology. Like most bloggers right now, the travel crunch is hurting my travel blog's traffic. However, I am not letting that get me down. Instead, I am staying as productive as possible. In particular, I've been focusing on older blog posts that currently rank on Page 2 of Google. Then I employ the Keyword Golden Ratio methodology I recently learned about in a Facebook group to find ideal keywords to add to my older posts in hopes of improving my ranking. My new-ish travel blog, BestTravelDrone.com, has several posts that fit into this category and I've already updated several posts with around 20 or 30 keywords using this principle. When the travel crunch is over, I hope to be well positioned for the Google gods!
Jeremy, BestTravelDrone.com

I've been spending the semester learning the finer points of Audio Storytelling at the SALT Institute in Portland, Maine. In-class work has been cancelled and moved online. All in-person interviews have been cancelled. And so, with all of my field reporting put on hold for the time being, I'll be using my class time for some much needed catching up on old audio from my travels this summer and updating my website. Stay tuned for more podcast episodes – they are coming soon!
Rosie, Popcuria

I am concentrating on working out what I think people will want to know in 6 months time. Basically, when things start going back to normal, what will be the first questions? SEO takes 6-12 months to pay off for more new articles anyway so I feel this is a good way to help my sites bounce back.
Sharon, Digital Nomad Wannabe, Dive into Malaysia

I am a traveller first, and a blogger second. That means that I always have lots of content that I am behind on sharing! I'm using this downtime to catch up on posts, mostly of trips from the past year. I am also writing some new content on the parenting side of travel with kids!
Daphna, A Tiny Trip

I have cut back on my blog related social media work but am continuing working on creating content. I may not post it in the next couple of weeks but want to make use of this downtime to have things ready for when I plan to publish the new posts. I am also using this downtime to improve and refine some old posts on the blog.
Deeptha, The Globe Trotter

While travel plans are on pause for the foreseeable future, many businesses that rely on tourists to turn a profit are doing it extremely tough. As a blogger, I'm doing my bit to try and help with the recovery process by prioritising content about small and local businesses. As an advocate of responsible tourism, anything I can do to give an independent company or small business owner a boost in profile (and morale) is very important to me. I'm writing new posts about my favourite tour companies, services and guesthouses, plus creating content to give my readers pointers on how to support small businesses in the travel industry while they're at home.
Emily, Wander-Lush

Since traffic to my cruise blog hit the floor, I'm working on on-page SEO for my old posts. My tried and tested technique is to use Google Search Console to see which keywords rank in position 2 to 10 then make sure that they're on the page somewhere, as a header if possible. I can't wait to see the benefits next year!
Jenni, Cruise Mummy