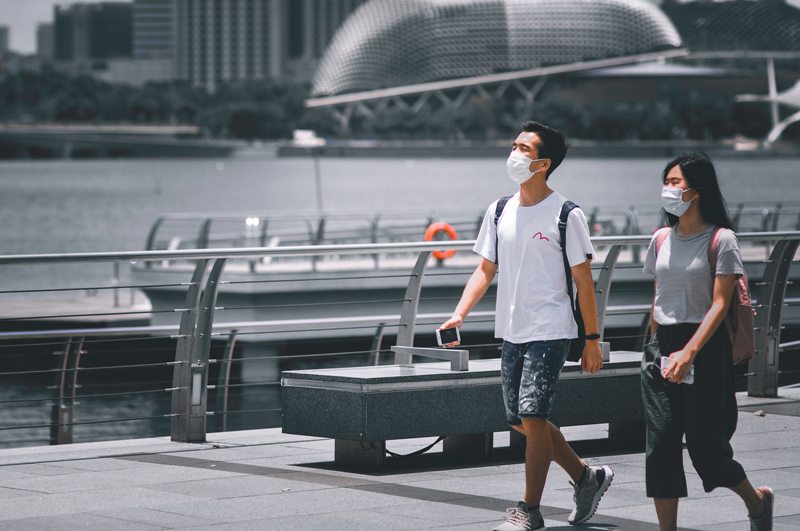 Guest post written by Vicky from Tilly's Travelling Telegram and Miss Tilly And Me
Covid 19 has hit many industries badly, and travel is only one of the industries that we could not use this year. It has been hard on us all without the ability to travel. But as travel corridors opened between the UK and other countries around the world began to open again, we found ourselves able to go on holiday or visit family that live abroad. As soon as the corridors opened on 10th July 2020, I hastily booked a flight to see my son and his family in Holland. So there we were! Me and my 10-year-old experiencing something that we had never experienced before. Post lockdown travel was certainly an experience.
Travelling post lockdown is certainly an experience and I learned a few things. Things that we had never thought about in the past. Things that we want to share with you today.
Check Covid Figures and Country Requirements
The most important thing you need to think about before you travel again is the Covid rate of the destination you are visiting. If it is higher than 20/100,000 then you will not get a travel corridor. So it won't be seen as a safe country to visit. You also need to think about entry requirements throughout the pandemic. Some countries require you to take a Covid test before you travel. Then you provide your negative test result on an entry form or visa. If you need to take a Covid test to travel, please use a private firm and not the NHS.
Check your Holiday Insurance
If you travel against the advice of the government … if we are not in a travel corridor with a country or a country has closed its borders … you will NOT have a valid travel insurance policy. You should never travel without a valid insurance policy, you never know when you will need medical care.
If you have an annual policy, make sure you are covered for Covid on there. Most policies cover if you get Covid on holiday, but not if you get Covid before you go or if you travel with Covid. Some policies offer no coverage for Covid.
Check Covid Laws and Rules for your Destination
Different countries have different Covid rules and regulations. Some countries have curfews that you need to follow. Some countries have a law that you have to wear a face mask as soon as you leave your house. Other countries expect you to quarantine upon entry, so you really need to think about whether travelling is worth it.
Allow Extra Time for Travel
All travel is taking longer because of extra checks taking place. You might get held up going through security at the airport. Or travelling to the port to get the ferry. There are also a lot of travel disruptions with companies around the UK. Trains and buses are not all up to their usual timetables yet either. So make sure you check the travel to your airport or port and get there in plenty of time.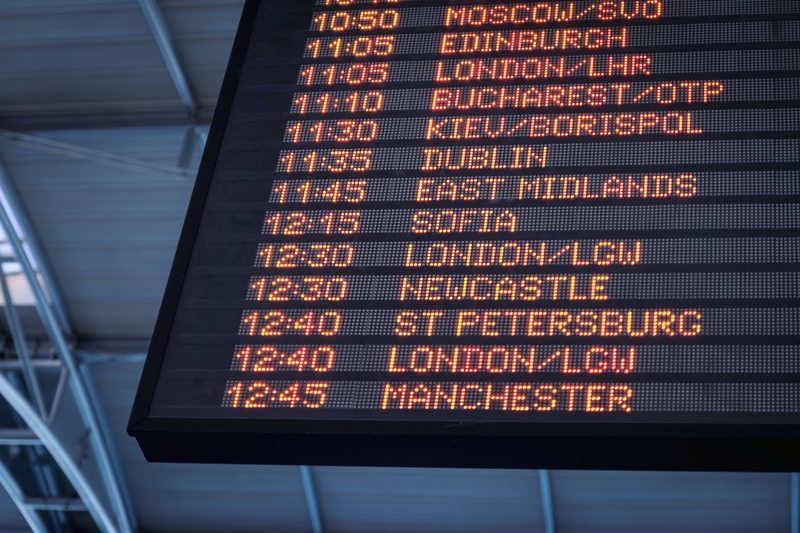 Check Cancellations
Check everything is still okay with your travel. You don't want to turn up at your destination to find your hotel isn't open, or get to the airport to find your flight cancelled a few hours earlier. With advice and rules changing at the drop of the hat, you could find yourself suddenly waiting for a holiday that was cancelled. If your hotel is cancelled, get onto the holiday company that you booked with and make sure you get a new hotel for like or better than you have. Don't settle for less.
Join Social Media Groups for you Destination
This is a great way to check if your hotel is doing social distancing. You can see what guests are posting on the group wall. Is there social distancing in place? Is everyone wearing a mask? You also get guest views on the food that is being served and how often the hotel is cleaned.
Make Sure you take Enough Face Masks
When you are on a plane for a long flight, you will need to change your mask regularly. Masks get damp inside and the longer you wear it, the damper your mask will get. Having the damp stuck under the mask is not good for you or your skin. It is uncomfortable. Take a nappy bag to dispose of your discarded face masks.
Many people will say they are exempt from wearing a mask. But when you travel, you will need to carry evidence that you are exempt. Many planes will not allow you to board without a mask or doctors note.
Check your Passport has 6 Months on it
You should always have six months on your passport anyway, just in case the inevitable happens. But it's more important now. You could be locked down in a country all of a sudden. Or be hospitalised with Covid. Most countries insist on 6 months anyway and they are very strict on this rule.
You can't Social Distance on a Plane
It's no good booking a flight ticket and then complaining that you didn't social distance on the plane. Air companies cannot afford to send near empty places to different destinations. So the best way to hope you are not sitting next to random people is to either:
Pre-book the seats. Don't wait until check in, you could end up sitting anywhere.
Do the OXO thing, where to book the aisle seat and the window seat, because nobody will pay to sit between you (unless the plane is full).
Book all of the seats on the row.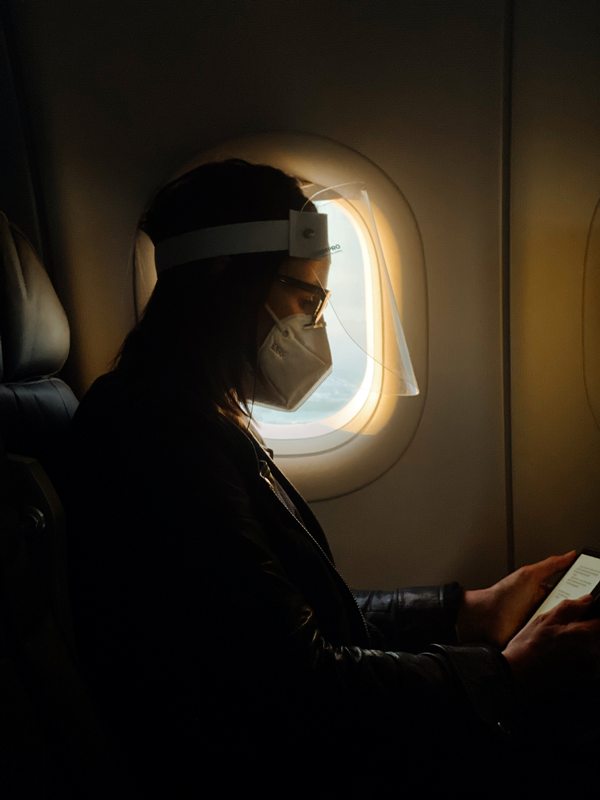 Don't Travel if you have Covid Symptoms
This is an easy one that we should all be following anyway. If you have a cough that won't go away, then should you be travelling anywhere? You take a risk when you travel to another destination during a pandemic. Hopefully by next summer we will be safe enough to travel again.