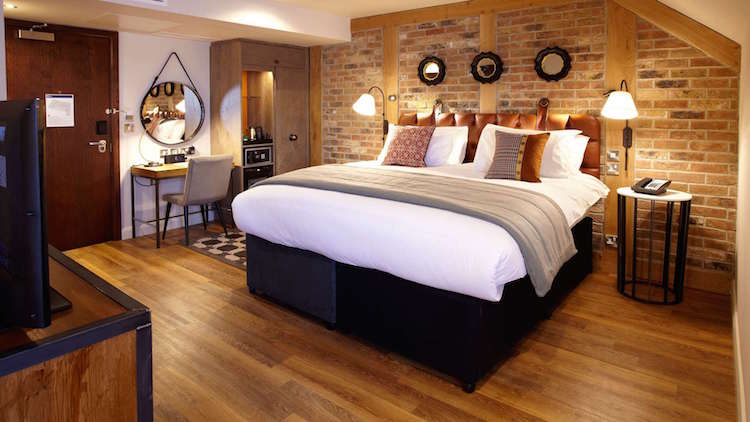 If anyone knows how to spot an amazing hotel, it's our community of travel bloggers.
Today, we're sharing top recommendations and insights from some of the UK's top travel bloggers about their favourite hotels. We asked them to share their favourite hotels, and what they look for to ensure a memorable hotel stay.
A quirky building: finding a hotel that's part of a vanilla chain is no fun, says Karen from Worldwide Writer. Instead, look for quirky buildings with some history and unique rooms. Often these are independent or boutique hotels that you'll find via travel blogs, rather than the big hotel websites – so do your research!
One of the most important things when booking a hotel is its location, advises Kavita from Kavey Eats. When booking for a city hotel, look at the neighbourhood, but consider what sort of base it will make. Kavita advises checking whether there are plenty of nearby restaurants, how close the hotel is to major transport links, and then check out the extras like en-suite bathrooms and free WiFi. If you're booking a more rural location, it's all about the views and proximity to the nature you want to see!
Check out reviews for mentions of the staff at your potential hotel, adds Emma, author of Adventures of a London Kiwi. It's people who will make or break a holiday, and having staff who love their job and go the extra mile with personal touches is what makes a good hotel great. "I adore boutique hotels where the staff go out of their way to make your stay memorable." 
No matter what your budget, staff matter most, agrees Lauren of The Helpful Hiker. "My best holiday memories always involve excellent personal service, whether that's getting great recommendations and benefiting from local knowledge, or just feeling a bit spoiled," she says.
Finally, don't forget the mini bar! "I think everyone gets excited when you mention hotel and 'free mini bar' in the same sentence," says James, of Only By Land.
So what hotels do our seasoned travellers most recommend?
James: Hotel Indigo, York
It's a Yorkshire-themed hotel in the middle of York. As York is the home of chocolate, chocolate is part of the theme at Hotel Indigo – and who doesn't love chocolate?
Lauren: Island Hotel, Gouves (Crete)
To date, this has been our only luxury, child-free holiday (now we're parents it's camping all the way!) Everything was perfect, it was so relaxing, the food at The Island was amazing and because it's adults-only, we could really enjoy ourselves. Although it was indulgent and expensive, the memories are worth every penny.
Emma, Shangra-La Hotel, Sydney
The Shangra-La was a gorgeous mix of luxury interiors, friendly staff who couldn't do more for you, and breathtaking views overlooking the Sydney Opera House.
Kavita, Wolwedans Dune Lodge, Namibia
Wolwedans Dune Lodge
in Namibia's Namib Desert is a small safari camp of nine simple yet luxurious wood and canvas chalets, each with the most incredible views out across the red-orange sands of the nature reserve. Daytime activities include magical safaris to discover the plants and wildlife that thrive in the "living desert"; after dark, the views of the night sky are the most astonishing I've ever seen. We renewed our wedding vows here several years ago, and hope to do so again soon.
Karen, Augusta de Mist, Swellendam, South Africa
My all time favourite hotel is the Augusta de Mist in Swellendam, South Africa, because it is a historic building with quirky rooms, and the most beautifully landscaped gardens!
Do you have a review of a favourite hotel? Do leave us a link in the comments!