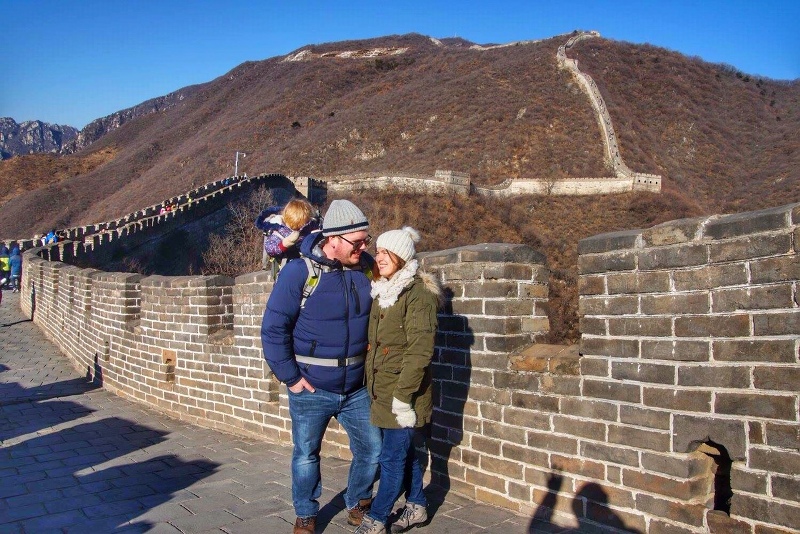 This month we are really pleased to feature Wandermust Family, one of Trips100's Top 10 Luxury Travel Blogs of 2018. Leona's philosophy is that luxury travel doesn't have to stop once you have a family and her blog tells of all the amazing, luxury, adventures she's taken with a tot in tow. We asked Leona to tell us about her travel blogging journey; the places they've been to as a family, and for some useful tips and advice for new or wannabe travel bloggers.
What inspired you to start blogging?
I decided to start blogging while I was on my maternity leave in Qatar! We had all of these exciting holidays and trips planned (including a round the world trip planned for when she was 18months) and we wanted a way to document them and show them to our little one as she got older!
Over time as we started getting more questions from our readers the blog evolved into what it is today – a blog that shows other parents with small children that adventure and luxury travel doesn't have to stop just because you have a tot in tow!
Can you tell us about your most recent adventure?
We have just got back from almost a month-long road trip in the US, taking in as many national and state parks as we could! Our trip took us through Colorado, Wyoming, Nebraska, South Dakota, Montana, Idaho and Utah! We got to see some of the most well-known National parks such as Yellowstone and Arches and some of the lesser known such as Badlands and Scottsbluff! It was such an amazing trip where we got to see some of the world's best natural geological features and wildlife! One highlight of the trip was getting to see a herd of bison run right next to our car! Wildlife experiences feature heavily in all of our travel plans but this was a truly special moment.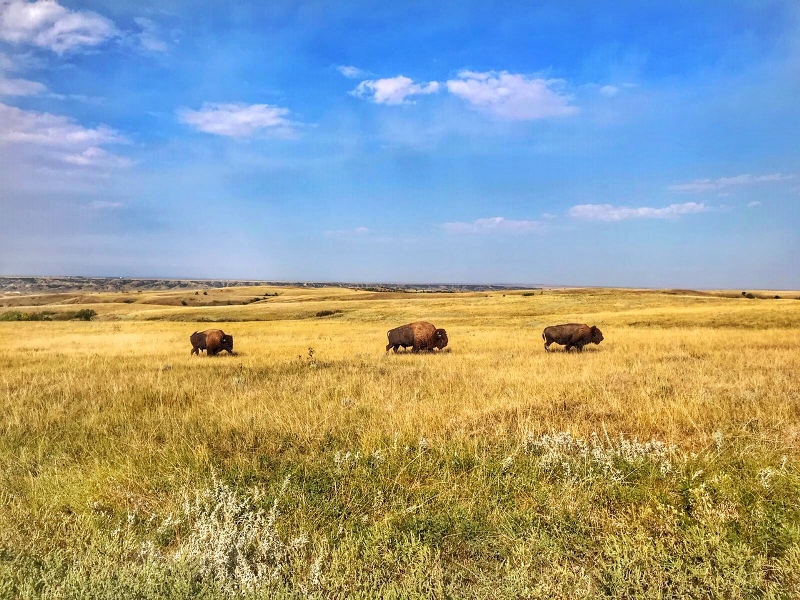 What are your blogging and travel plans for the next 12 months?
Well I am not sure that anything can beat 2018 for travel plans. We started our year Walking the Great Wall of China which was the start of our round the world trip. I don't think 2019 will be quite as jammed packed travel wise but we do have lots of exciting things planned!
For the next twelve months I will be basing myself between the UK and the Abu Dhabi! I'm really excited to explore a new base and I want to see as much of all seven of the emirates as possible! I would also like to do some more outdoorsy trips in the larger Middle East area and we are hoping to get a trip booked to Petra!
Other than that we have another US road trip booked in but this time we are heading to Florida to the Everglades National Park and will be making a stop at Disney and are hoping to squeeze a cruise in too!
What is your favourite destination in the world?
That is such a tough question as there are so many places we have fallen in love with! I don't think that you can beat Italy for a family friendly destination and as a couple our number one travel experience was going gorilla trekking in Uganda.
I think if I had to pick just one though it would be a toss-up between the US or Iceland as our preference is to travel to destinations that offer more of an outdoorsy lifestyle!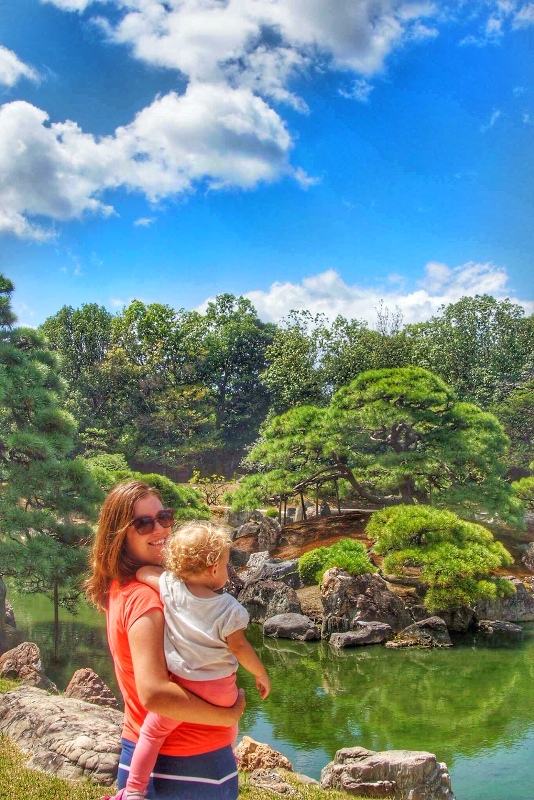 Which blogs do you love to read for travel and blogging inspiration?
Another tough question but there are a few blogs that are my go to!
Travelynn Family – As fellow family adventure lovers they are a source of inspiration and support for those wanting to travel more off the beaten path.
Follow Your Sunshine – Polly is someone I've known since my time in Qatar! I love following along on her lux travel adventures in the Middle East and beyond! This lady is responsible for my desire to Salalah in Oman this year!
Otis and Us – Another outdoor loving family! I love following on their UK adventures and getting inspiration for our future UK travels.
Mama Ayla Adventures – I love following blogs that travel with similarly aged children and I love following Mama Ayla and toddler's Evie's travel adventures especially their recent escapade to Germany and Austria.
What are the three most popular posts on your blog?
Posts relating to travelling in the Middle East are particularity popular on our site! Having previously lived in Qatar for four years we have a lot of expertise about exploring the area and the best places to stay and to visit no matter how long you have in the country!
We are big cruisers having travelled to the Med, Japan, and the South Pacific by cruise ship with our little one. She went on her first cruise at six months and it seems people have a lot of questions about cruising with young kids!
Our destination guides are also popular especially our top ten lists such as our best things to do in Hong Kong with Kids!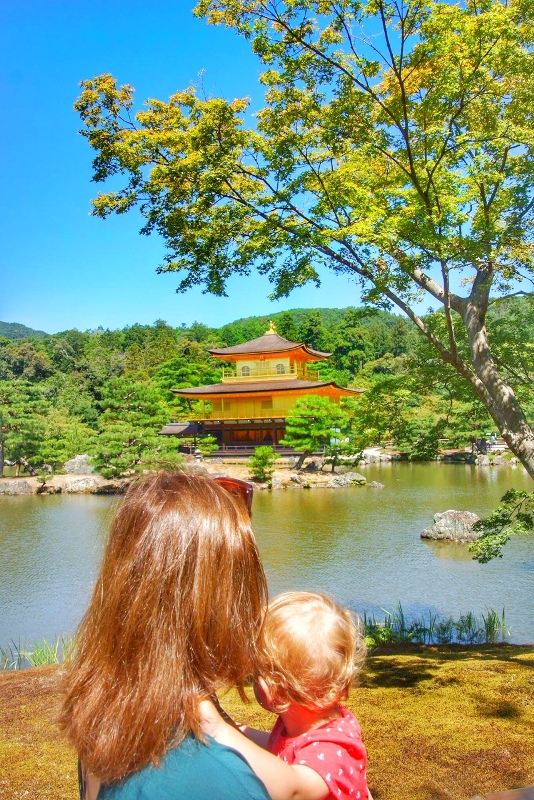 Can you share any tips for newer bloggers who would love to set up a travel blog?
This is a really easy one! I wish I had known literally anything about SEO! When I started blogging I really picked a name, got a host and started writing! Not once did I think about keywords and readers actually finding my site via google! I have had to go back and start adding keywords and making my site SEO optimized. It would have saved a whole lot of time if I had known what I know now at the beginning of our blogging journey!
Also don't under estimate the importance of getting backlinks to help your articles rank. Take part in other bloggers collaborations or offer to do a guest post as a way of getting some links to your site!
And on a less technical note one of the things that has really helped me on my blogging journey is finding my blogging tribe! Don't be afraid to reach out to other bloggers and make your online friends. I have made so many new friends through blogging that are a great help when you are trying to grow your blog!
If you could go back in time to when you first set up your blog would you do anything differently?
Again SEO SEO SEO! I really can't stress enough the importance of optimizing your posts so that people can actually read the amazing things you are writing!

Want to read more about Leona and her family's travels? Check out their social media channels:
https://www.instagram.com/wandermustfamily/
https://www.facebook.com/WandermustFamily/
https://twitter.com/wandermustfam
https://www.pinterest.com/wandermustfam/
https://plus.google.com/114596765465563326871