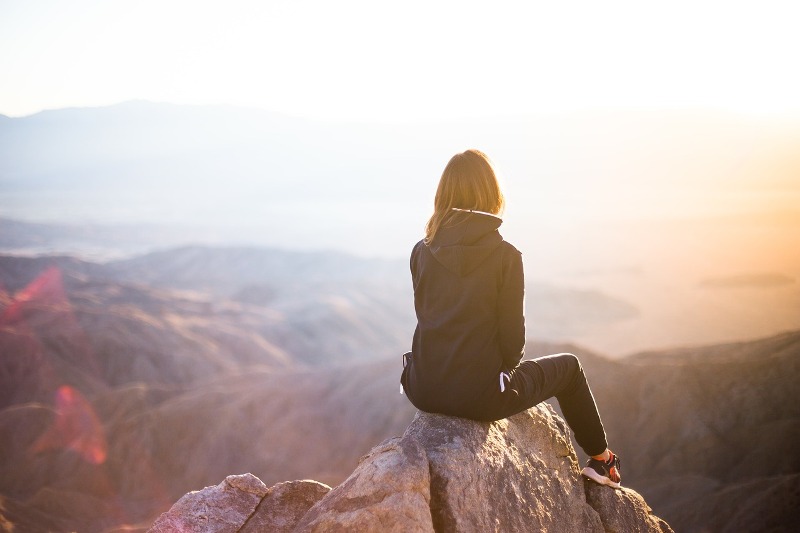 Have you ever considered travelling alone? More and more of us are, apparently – according to nearly every new travel survey published. It's a rare weekend when solo travel isn't mentioned in the newspaper travel supplements. Whether you are considering heading off on an independent adventure, or taking an organised escorted holiday alone, it's best to be prepared. Trips 100 has asked it's travel bloggers for their solo travel tips.
Pack light
After years of traveling, I've learnt the many advantages of packing light. There's nothing worse than being weighed down with heavy luggage as you navigate the streets of a new city, especially when you're travelling alone.
The perks don't stop there, you'll avoid baggage fees, get out of the airport faster, and you'll feel safer being able to keep an eye on your baggage.
Quick tips for packing light:
Start by taking a smaller bag so you aren't tempted to just fill it up.
Always use a packing list so you only take what you need.
Use packing cubes to compress your belongings.
Roshni of The Wanderlust Within
Don't be a dumbass!
Don't be a dumbass. Specifically, be sure to follow the local laws and obey warning signs. As an American, I think the drinking age in the US (age 21) is beyond stupid, but it's the law. And, folks who are caught breaking it will be prosecuted, even if they can drink legally at home. If a posted sign says something, do it. That means don't fly your drone, and don't climb out on a ledge for the perfect Instagram shot. When people die in the thermal pools at Yellowstone National Park or fall from cliffs at the Grand Canyon they weren't following the posted signs.
Sage of Everyday Wanderer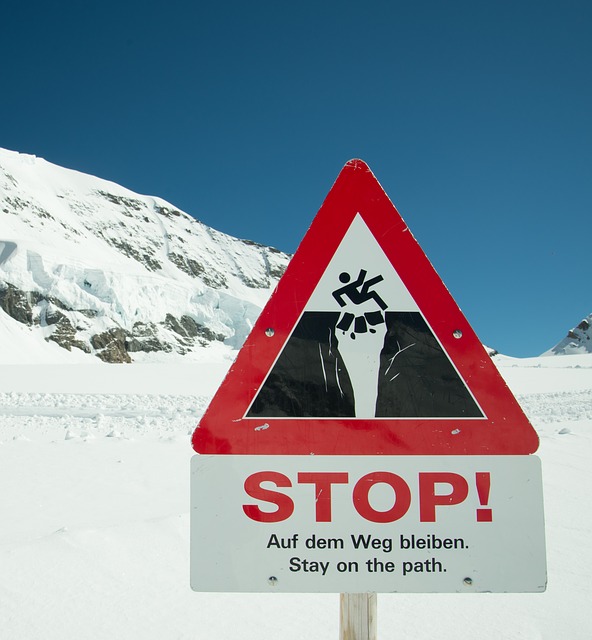 How to cope with anxiety and fear before and during your solo trip
No matter if you travel solo for the first time or for the tenth time, anxiety and fear are going to sneak in at some stage. And you got to know how to tackle these situations. While many triggers will make you feel anxious about your first solo trip, most of them come from irrational fears. The excitement about the flight to a new place in a foreign country, the strangers that you will meet, the new environment. How will you react to those situations? Will you feel bored, lonely, homesick? Too many questions. And your mind will start wandering off in your imagination. Well one tip is to practice awkward situations and use anxiety to hone your skills so that you will learn how to overcome your fears when travelling alone.
Michela of Rocky Travel Blog
Find a temporary travel companion
Even as a solo traveler, there will be occasions when you may want or need a travel companion. Finding companions at hostels, local hangouts or other places where solo travelers like to meet is a great way to find a temporary travel companion. If visiting off the beaten road or places where they may be fewer or no people at all, or even places that may not be entirely safe, consider getting another traveler to join you. Look into going with a local guide as well as they will know the ins and outs of the locations you are visiting and can provide further insight into the visit as well.
Diana of The Elusive Family
Share plans and carry a spare credit card
Two simple ways to make solo travel safer and seamless. Firstly, make sure you share your plans with a friend or family member. If you are not sure of your exact itinerary, let them know roughly where you are planning to be and when. And, arrange a regular time to contact each other. It's a good way to make sure that if something DOES go wrong someone back home is aware quickly. And, actually when you are travelling by yourself, it's nice to keep in touch. I DO get lonely sometimes and just knowing that I'll be chatting to a friend helps keep that homesick feeling at bay.
Secondly, I carry a spare credit card with me tucked away from my main papers, hidden in a toiletry bag or in the toe of a shoe for example. It's my backup in case I lose my handbag or things get stolen. While there's still a lot of sorting out to do if the worst happens, at least I know I can find somewhere to stay, get some cash and pay my bus or train fare without wrecking my entire trip. Sometimes I'll put all my UK currency there too – and my house keys. After all, I'm not likely to need either when I'm in the middle of a Caribbean island am I?
Fiona of London-Unattached
Stay in hostels
My tip for people travelling solo for the first time is to stay in hostels. Yes, it is much cheaper to stay in dorms if you are on a budget, but even if you don't want to stay in a dorm, many hostels actually have nice single or double rooms. I've travelled to over 70 countries by myself and the thing I love about hostels is not the dorms – it is that it is so easy to meet other travelers. I've met lots of fascinating people and have gotten so many great tips of places to go and things to do – and passed on my own tips to fellow travelers. It all helps you feel like you are not alone. I've even traveled with people I've met in hostels for a while, until our plans diverged and I travelled solo again.
James at Travel Collecting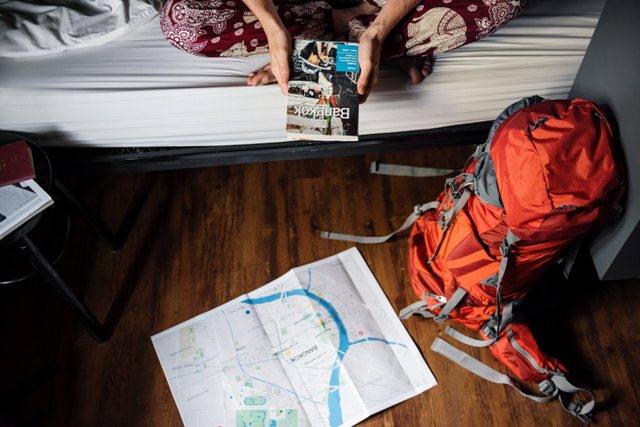 Be comfortable spending time by yourself
There are many opportunities to make friends while travelling solo, but there are also inevitably times when you will be alone. This may include sightseeing by yourself, or going to bars and restaurants and eating a meal alone. If eating alone isn't something you're comfortable with, bring a book for something to do, and enjoy the atmosphere and 'people watching'. You could also look for more communal dining options (where you can sit at the bar/counter or choose a shared table) rather than a traditional sit-down setting.
Spending time alone can be a wonderful time for self-reflection when travelling solo.
Ashlea of Dashing Around The World
Don't rush anything and follow your gut feeling
One of the best tips I can give you as a first-time solo traveler is to not rush anything. When you arrive at a new place, a new country or even a new part of the world, everything might feel overwhelming. Maybe you feel pressured to get a taxi or to buy something you are not sure about. Sit down, get a coffee and take your time to calm down and clear your mind before you decide. Find a spot with Wi-Fi to check your options if you have the opportunity. There is no rush. Gain your confidence. And finally, when you make your decision, make sure to follow your gut feeling. If that says no to one person, then go to the next. All bad experiences started with a bad gut feeling, so listen to it.
Linn of Brainy Backpackers
Check data roaming fees
When travelling solo, your mobile can be a great source of comfort. Not only for staying in touch with friends and family, but also as an immediate go-to resource. For a quick answer, Google is always there. However, data roaming fees can leave you with a hefty bill at the end of the month.
So my top tip is to check before you go the cost of using your mobile in the country you're visiting and turn off data roaming before you fly. If necessary purchase a local sim card so that you can have full access to the internet when you're out and about. Your phone will need to be unlocked to use a local sim, so get that organised before you go.
Fiona of Passport and Piano