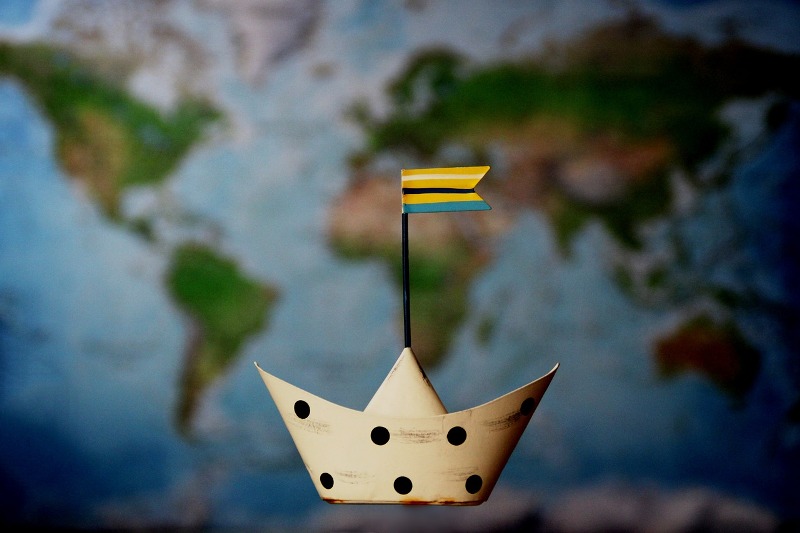 Today's guest post is written by Georgena, who has joined PackThePJs as Tracey's 'KidzCruises' partner. Friends since college days, Georgena is a primary school teacher by day, but cruise enthusiast when outside the classroom. Georgena can be found writing on the blog's cruise page, while also being found on Facebook, twitter, pinterest and Instagram.
As a child I was taken on many cruises by my family. We mainly took Mediterranean cruises, with each cruise taking us to new ports each time. The cabins rarely had balconies, but I remember spending hours staring out the windows; I loved staring at the sea, looking for land (and dolphins).
My mum always said that a cruise was the perfect holiday for her. She always wanted to explore wherever we travelled to. I often overheard her talking to friends about cruising. These are the points she always used to 'sell' the concept to them:
Someone else is driving; you're the passenger enjoying the ride
You unpack once for the whole holiday, yet visit several countries
You don't need to worry about food and drink as it is all included
The cruise line offers a range of excursions, so exploring is very easy
The children get to visit lots of different places.
Then versus Now
Of course, cruise ships have changed phenomenally since I was a child. Not only do they now have superb clubs for children, but the amount of activities they can do exceeds that on offer during an adventure holiday! Before I had children, I loved to travel. I often took a discounted cruise in order to recce a new region. Rather than committing a lot of time (and money) heading to a new country I might end up not enjoying, I took cruises that docked in ports there. I could get a snapshot during a day visit on land, and that would determine whether I'd head there independently to explore more. During a typical cruise, I could sample 3 or 4 new countries. I didn't join ship excursions but arranged my own sightseeing. Letting the cruise ship take me between destinations was perfect for me.
However, when I had children, we stopped going on cruises. Two children in quick succession changed our focus and for the last 12 years we've holidayed within the UK.

Future
Having recently spent time on a new cruise ship – well, a 'floating resort' best described it! The new generation of ships focusses on every traveller, from the really young, through to the seniors. Everyone is catered for. 'Back in the day' cruise ships were known for copious food, overeating and gaining weight. But now ships have modern gyms, exercise classes, and amazing spas. As a child, the ships I travelled on had very little to entertain me – I used to play lots of board games and hide and seek!
My children – now young teenagers – will love the clubs that have been carefully designed to suit their ages. Nothing too babyish… lots of games consoles! It means we can all holiday together, yet also have some quality time apart enjoying the activities onboard that appeal to us (they will want to do all the 'adrenaline' things – I'll be happy lounging in the spa with a cocktail!) And when our ship docks, I can put my past travel knowledge to use and plan some independent family exploration.
I cannot wait for Tracey and myself (and our families) to experience more of the magnificent ships launched over the last few years and to follow those currently under construction. The innovations are jaw dropping. It's hard to believe you're actually on a ship.
Cruising is a fabulous, stress-free, way to explore the world. There's so much choice of destinations now too – I've a lot of catching up to do 😊