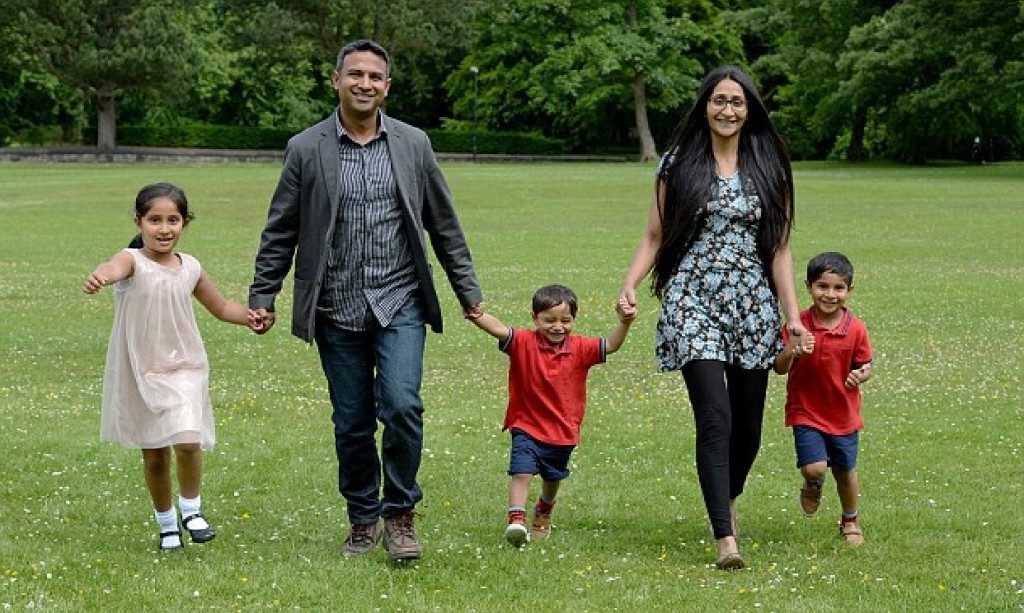 Today's guest post is from Nisbah based in Manchester who shares her travels and adventures over on Five Adventurers.  I love this quote on Nisbah's website which sums up exactly why she enjoys traveling with her three children – "Every experience shapes who we are as an individual and the more we see the more accepting we are of others.  That is one of the things I truly want to instil in my little adventurers to help us forget our prejudices and have a more accepting future generation.  My ultimate dream is to travel for a continuous period, making the world a classroom for my children!" 
Nisbah's beautifully illustrated blog features a section focused primarily for the Muslim community, including guides, food ideas and lots of information about safety.  She also shares how it feels to travel as a Muslim family in other countries.
As part of diversity month we've asked Nisbah to share her thoughts on travelling with her extended family.  Over to you Nisbah…
---
Diversity in family travel comes in a variety of forms and for us at Five Adventurers, aside from being Muslim travellers we also love adventuring across the globe with the extended family.  "Extended family" is not just travelling with one set of grandparents but we go much further and we have a few of my siblings, their partners and nieces and nephews along for the adventure.  Over the years we have travelled frequently as a family of 10 – 13 both within the UK and overseas.  So why do we love extended family travel and what is the recipe to make these trips successful?
For me, there are so many benefits of extended family travel and over 9 years' worth of adventures; I cannot stress how amazing travelling in this way truly is.
It makes the family much closer

The ethos in our house is "the family that travels together stays together" and I truly believe this. The bond between my little Adventurers and their uncles, aunties and their cousins is really strong and part of this is due to the trips they have taken together. Despite the difference in ages travelling has ensured that the children have lots of stories and adventures that they have shared with other members of our family to reminisce about together.  When we retell how amazing the monsoon rains in Thailand were, having all so many others from the family there to add in their snippets really adds to the tales.
Your trip will be much more varied

Having lots of different age ranges, interests and ideas of what makes family travel ensures that a real extended family travel is truly a mixed bag of adventures.  Compared to trips when it is just the five of us, on extended family trips we do so many different things which we wouldn't have been that high on our list.   However, these additional adventures often add so much more to our experience and are often the most memorable.  For example, my sister loves theatre shows so whilst in Bangkok we booked to go and see the Siam Nimarat which to date remains one of the best theatrical spectacles we can see.  So our trips see us visit local markets, crazy, high adrenaline activities, cultural activities and foodie delights
You will make your children (and you!) more adventurous

Your children will grow during these adventures and become much more adventurous just by purely following along and in the feet of their older cousins and older members of the family.  I had my two little Adventurers zip line across Niagara Falls and neither was fazed in the slightest that they were so high or that neither Doc or I was with them.  In addition, it is not just the children who will be spurned on to try new activities but the adults are much more likely to get involved in new and more challenging activities then they normally would do.   Whilst in Toronto I took my niece and nephew on the EdgeWalk at the top of the CN Tower even though I have a fear of heights and it was amazing.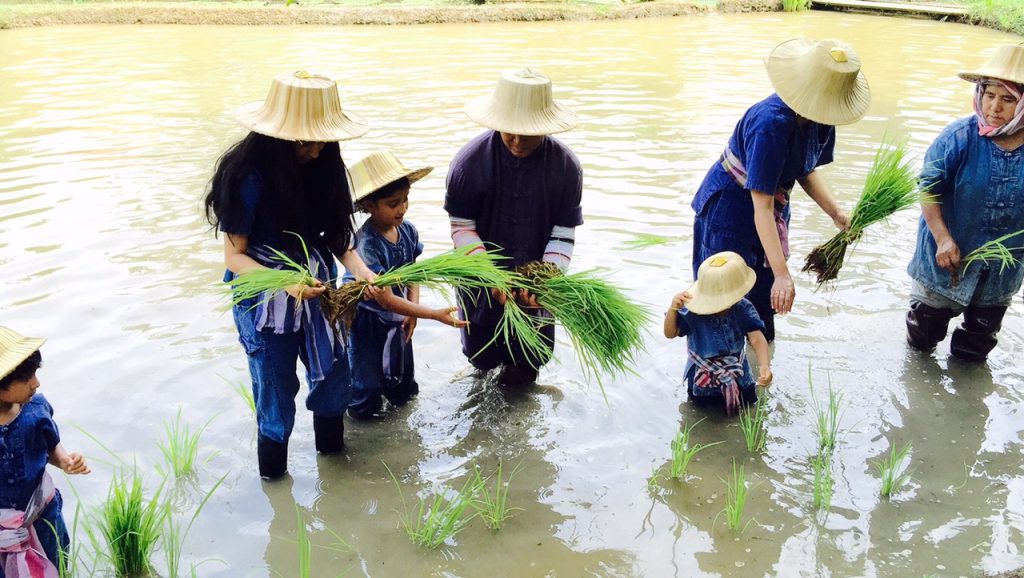 Your photographs will be true family mementos

We often joke and say how many Hussain's we can fit into a photo (the most was 27 by the way!) and having photos of the whole family in some of the world's most exotic and beautiful places are real family keepsakes. Whether it is us all on top of the CN Tower in Toronto, by the feet of Moses Mountain in Egypt, together in the grounds of Topkapi Palace, Istanbul, these photos will be amazing memories that you will treasure forever.
So how have we made extended family travel so successful?

We actively get all those involved in the decision making. It's not just one person who makes all the decisions, so from accommodation to activities to travel choices we ensure that everyone is a full participant in all the decisions we take.
Accommodation choices

Staying in hotels has really helped.  Having separate hotel rooms, we found is a great way to ensure that each family has their own space and time to unwind. Spending 24 hours none stop with your own children can be trying at times but for families who are for example are used to teens, having a toddler awake at 4am may not be their idea of what a holiday should entail.  We love staying in log cabins / villas but we find that a hotel room is a really effective way to ensure that the wider family group can have some time away to relax.
Planning down time / free time

We have started to build this into our adventures as we found the children to get a little travel lagged after long days of full adventures. Having down time set aside means that families can have already determined times to do some activities by themselves.  In addition, it means that when all the group is back together everyone tends to be a lot more relaxed and looking forward to being together.
Compromising

One of the key components in a success of any family adventure especially those with the extended family is to compromise.  So from where to eat, what time to get back to the hotel etc, with everyone compromising a little it really helps avoid arguments and ensures everyone has a wonderful time.
We adore extended family travel and are surprised that families overlook this as a travel choice.  After so many trips with our families, we have found them to be a truly wonderful travel experience and return from our trips with so many memories.
Click here to read about Nisbah's multi generational holiday to Singapore, her thoughts on how it feels to travel as a Muslim familyand her round up of the best halal afternoon tea places in London.
Thanks for reading.  Check out our other posts for Diversity Month to be inspired by other travel bloggers in our community.
Images copyright – Five Adventurers