This month we are delighted to feature Lee and Stacey from One Trip at a Time. Lee and Stacey have just relocated to Nova Scotia, Canada where they now plan to work on their blog full time.
One Trip at a Time features guides to visiting specific sights, itineraries and lists of great places and things to see around the world, as well as an ever-expanding cruise section feature port guides and more from some of the biggest cruise ports in the world. Follow Lee and Stacey on Facebook and Twitter.
What inspired you to start blogging?
I (Stacey) started blogging back in 2014 to keep a journal of the trips Lee and I were taking. I had been reading several blogs and loved the thought that these bloggers had such a wonderful record of the places they'd been, people they'd met, and things they'd seen, and I wanted to create that for us to have to look back on too.
In the early days, Lee wrote a few articles as a "guest poster" for some of the places that interested him the most, like our visit to Pegasus Bridge in France, or for our very popular guide to using the HERE WeGo app. Eventually we decided to team up on the website and we now share the writing and the photography.
What are your blogging and travel plans for the next 12 months?
For the first time in seven years, we don't have a trip (or two!) already booked for the year ahead. We've both just moved countries, with Stacey moving back and Lee immigrating to Canada, and we've bought a house, so we have been very busy with everything that comes with that since January.
No doubt though we'll get itchy feet soon and we'll book our next adventure. We seem to keep coming back to a cruising, so we'll likely take one, or perhaps the two back-to-back cruises we wanted to do from San Juan for some time now.
In the meantime, we plan to fully explore our new home province of Nova Scotia, so we'll take some day trips here and there, if only to get a break from the unpacking!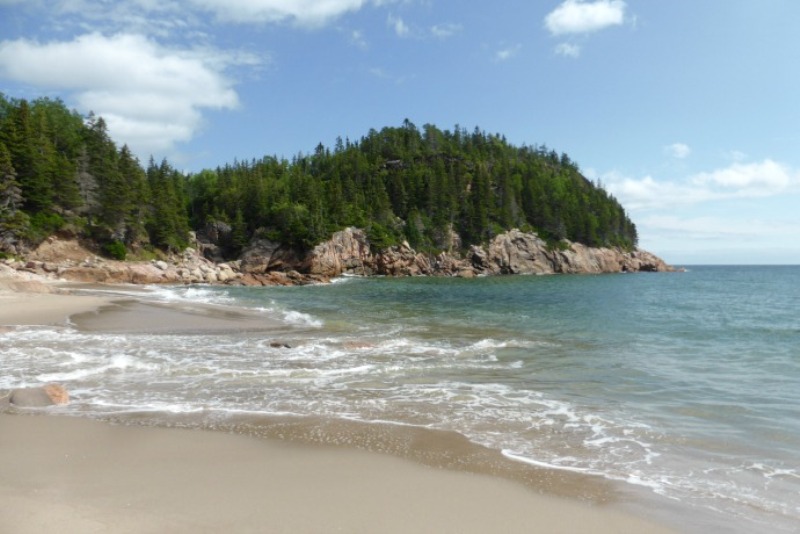 Our blogging plans for the year are to continue the complete update/redo of our site. We initially had a separate website for cruising but decided in the autumn of 2019 to merge that site with One Trip at a Time, and we're glad we made that change. We also started updating all the posts on our site, from the past six years, to make them more useful for our readers so we are going to finish that project while creating new content about all the other places we've been but have yet to write about.
Where is your happy place? Your favourite destination in the world?
Our happy place is now our new home in Nova Scotia, Canada. After being in a long-distance relationship for several years, we are finally living together and our loving our little house, even all the painting!
Our favourite destination in the world is a little harder to pick. We've been to some pretty amazing places and they each have their own attractions and memories that make them special to us.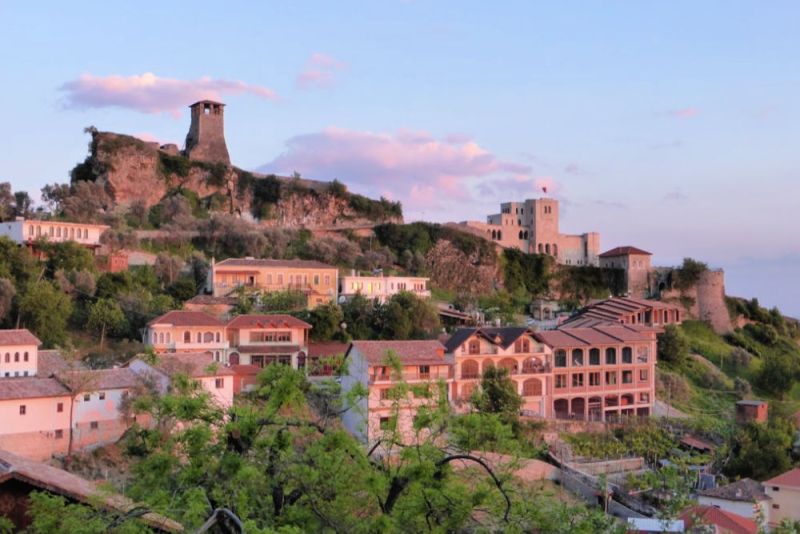 But, if I had to pick just one, I (Stacey) would choose Albania. I knew so little about the country, but it looked so intriguing and I couldn't get it out of my head from the moment we started thinking of visiting. Once on the trip I was enchanted from the first morning, when I awoke at sunrise to catch the light over the town of Kruja, to learning the stories of the history and people from our excellent guide who shared many stories from his life growing up in Albania. It was fascinating learning about what Albania was like, not so long ago when it was under Communist rule, to the Albania you can visit today. We really hope to visit again one day.
Which blogs do you love to read for inspiration?
I don't really read as many blogs as I used to when I religiously read posts daily in my Bloglovin' feed but some of my favourites are Daneger & Stacey (we both love their YouTube channel!), Land of Marvels, and The Wanderblogger. Although Sarah, of the Wanderblogger, doesn't blog as much as she used to, she was one of the first travel blogs I read that inspired me to journal our trips. She is also an amazing photographer and I've saved more than one of her images as my desktop wallpaper to dream about future trips.
Can you share the three most popular posts on your blog?
Three of the most popular posts on our website are:
Our step-by-step tutorial for how to use HERE WeGo navigation app that explains how to configure the app and use it on the road. We have used this app for years on our road trips and still love how easy it is to use and can be used offline.
Our "Exploring London in One Day Itinerary" which helps our readers plan a great, albeit busy, day in London if they only have one day in the city and want to make the most of it. This was one of my (Stacey) favourite posts to create because it reflects the way we plan and travel on our trips. We love a good itinerary!
Our Miami Cruise Port Guide which was originally part of our cruising website but has quickly climbed to one of our top posts. We love cruising and wanted to find a way to share our knowledge, research, and tips about various cruise ports with others planning their own cruises.
Can you share any tips for newer bloggers who would love to set up a travel blog?
Our advice would be to just get started and let things evolve. Without a doubt, the blog you end up with won't be what you started with so don't stress over making it "perfect" out of the gate or you'll never get it up and running.
That said, it is worth a bit of time to think about what you would like your website to be in the future so you can plan and create with that in mind. Think about what colour scheme, format, style etc. you'd like to use so you can move forward with content instead of potentially redoing all your hard work later.
If you could go back in time to when you first set up your blog would you do anything differently?
If I (Stacey) could go back in time to when I first set up our blog, I would have tried to convince Lee to join me sooner than I did because blogging is a lot of work! 😊
Really though, the biggest things I would have done would have been to pay more attention to consistent formatting, making photo files smaller in size, and other technical bits that would have made the site faster and more user friendly instead of trying to write more posts. Now we're going back to try and fix all these things which takes time from creating content about more of the great places we've been!